Playing sports is a great way for your child to stay fit, have fun, and develop important life skills like teamwork, leadership, and accountability. But before student-athletes can safely hit the ground running, it's important to ensure they're healthy enough to play competitive sports. Part of that process is getting an annual sports physical, which is required by many school districts. This is especially common for junior high and high school sports. 
Your child may be nervous or uncertain heading into their physical, and that's completely normal! Read on to understand what to expect at a sports physical, what doctors look for in their exams, and where to get a sports physical near you. 
A sports physical is an examination by a doctor that evaluates whether your child can safely play school sports. This is important because a sports physical will detect any potential health conditions that may put your child at risk of getting injured.
Sports physicals also assess how your child can properly manage pre-existing conditions like asthma, diabetes, or heart conditions. In Texas, the University Interscholastic League requires preparticipation physical evaluations for students in marching band or athletics. 
Keep in mind that a sports physical is not the same as a regular check-up with your child's doctor or pediatrician. This type of exam specifically focuses on your child's ability to safely play a sport. Your child should still see their regular doctor every year for an exam.
What to expect during a sports physical
Your student-athlete may be anxiously awaiting their appointment and asking you, "what do they do at a sports physical?" To help put their mind at ease, share this information with your child so they know exactly what to expect at their sports physical. 
The first part of a sports physical is the medical history review, which includes questions about the student-athlete's health and family medical history. These questions can be pre-filled ahead of the physical.
Here are a few examples of the types of information the medical history portion will ask about:
Any medical illnesses or injuries
Prescription and over-the-counter medications they're currently taking
Allergies 
Past hospitalizations or surgeries
Any areas of joint, bone, or muscle pain
If they have ever passed out, had chest pain, or gotten dizzy from exercise
If they've had high blood pressure or high cholesterol
Past concussions or head injuries
Skin conditions
Any unexpected family deaths under age 50 
Girls will be asked about their menstrual periods — how often they get them, and when their last period was. Boys will be asked about their testicles, and if they experience any swelling or masses. 
The doctor will review the medical history responses and determine if any additional evaluations are needed. Keep in mind, just because your athlete may answer "yes" to some of these questions, does not mean they won't be permitted to participate. In most cases, the doctor will provide recommendations on how they can best protect themselves while playing sports. Usually, students won't be completely barred from playing school sports due to health conditions.
Next up is the physical examination. During the physical exam, height, weight, blood pressure, and pulse will be recorded. Your child or teen's vision will be tested, with notations made for whether they wear corrective lenses. Next, the doctor will check their ears, nose, and throat, as well as their heart, lungs, and abdomen. They will also have their posture, flexibility, and reflexes checked. For male athletes, their genitals will be examined for signs of hernias or tumors. 
The healthcare provider will make notes of any abnormal findings during the exam. 
EKG and paperwork
EKG stands for electrocardiogram, which is a simple test that measures the electrical activity of the heart. This is a painless and non-invasive way to help diagnose heart issues like arrhythmia, heart damage or failure, cardiomyopathies, blocked arteries, and more. Not all sports physicals include an EKG, but the test is included with all $20 sports physicals at Neighbors Emergency Center. Any irregularities found in the EKG will be referred to a cardiologist. 
Once the physical is complete, the doctor will fill out the required paperwork, clearing or not clearing your student to play in sports. Some students may be cleared to play after completing additional evaluation or rehabilitation for a specific condition. The physical paperwork will also include recommendations from the doctor as needed.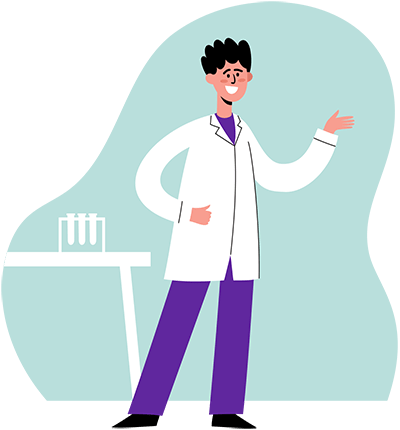 How long does a sports physical last?
An appointment for a sports physical lasts roughly 30 minutes. This is generally a sufficient amount of time to go over the medical history, physical exam, EKG, and paperwork. 
A new sports physical must be completed every year. Children and teens grow quickly, and annual physicals can help identify any new issues that may have developed in the past year. 
How to prepare for a physical
In preparation for the physical, it's helpful to fill out the questionnaire portion of the medical history form ahead of time if your student has received the form in advance. Be sure your child has a list of the medications they're currently taking, as well as known allergies, and can tell the doctor about any past surgeries, illnesses, or injuries. It's critical to answer the medical history section thoroughly and honestly. 
Loose, comfortable clothes that aren't overly constricting or difficult to remove are the best thing to wear for the sports physical. 
Where can I get a sports physical near me?
If you're wondering where to get a sports physical near you, Neighbors Emergency Center makes it easy to get a sports physical in your neighborhood! We have six locations throughout the Greater Houston area — in Pearland, Porter, Crosby, Pasadena, Baytown, and Kingwood. All of our locations are offering $20 sports physicals that include a medical history review, physical examination, EKG, and completion of UIL participation paperwork.