Neighbors Emergency Center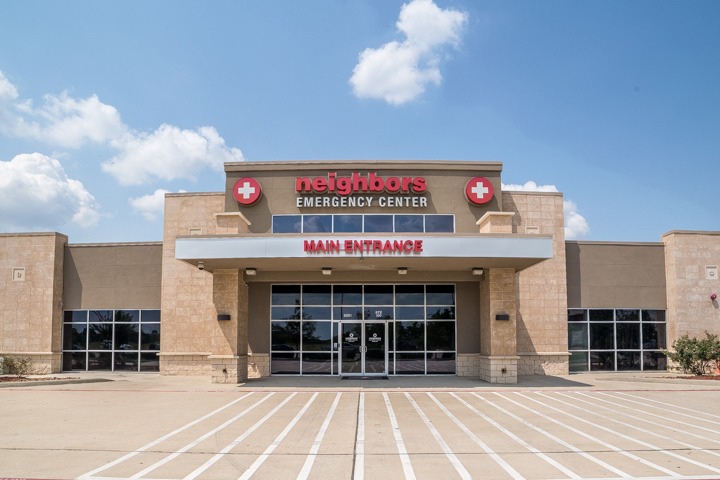 Neighbors ER in Baytown is Now Assisting Patients From Altus ER Baytown!
Our Services
Get the help you need now for any emergency! Our facility provides care for:
Headaches & Migraines
Stomach Pain & Abdominal Pain
Vomiting & Diarrhea
Chest Pain
Tachycardia & Rapid Heart Beat
High Fever
Dehydration
Heat Stroke
Infections
Rashes
Allergic Reactions
Blood Clots
Arthritis & Joint Inflammation
Flu
Pneumonia
Bronchitis
Sinusitis, Sinus Infections, & Sinus Blockage
Emergency Dental
Broken Bones
Sports Injuries
Cuts & Lacerations
Head Injury
Difficulty Breathing
Stroke & CVA
Mini Stroke & Transient Ischemic Attacks
Seizures
Burns
Sprains, Strains, & Dislocations
Fractures & Broken Bones
Sports Injuries
Cuts & Lacerations
Head Injury
Back Pain & Sciatica
Insect Bites & Stings
Dog or Animal Bites
Falls
Seizures
Removal Foreign Bodies
Motor Vehicle Accidents
And More!
We also offer on-site access to:
CT Scan
X-Ray
Ultrasound
In-House Laboratory Services
COVID Testing (Rapid PCR and Antigen)
Insurance
While our facilities are not participating providers in any in-network health benefit plans other than BlueCross BlueShield, Aetna, Cigna, and Medicare, we see patients with all types of insurance plans. Additionally, we are actively working to find ways to accept as many different provider plans and/or participate in in-network contracts. We will continue to update this page, and our locations pages with more information about any in-network provider plans we participate in.
We welcome all private insurance plans and will work with your insurance provider to coordinate benefits at an in-network rate.
BlueCross BlueShield
Aetna
Cigna
United Healthcare
Humana
TUFTS
Medicare
No Surprise Medical Bills!
We've got good news: the "No Surprises Act" took effect at the beginning of this year! Most unexpected medical charges from out-of-network providers are banned by this legislation, meaning you are now protected from surprise billing.
The protections will work similarly to those established by the state of Texas, and the new federal rules will apply to all private insurers, including those provided through the Affordable Care Act.
Insurance companies are also required to provide the same coverage regardless of whether you receive medical attention at an in-network or out-of-network facility.
About Neighbors Emergency Center – Baytown Emergency Room
Baytown is a growing city with a diverse population! The residents are composed of people from many different backgrounds, contributing to the cultural richness of the area. The city has a mix of families, young professionals, and retirees to call it home.
The community places a strong emphasis on outdoor activities and recreation. As a result, there are numerous parks, green spaces, and sports facilities for residents to enjoy. Baytown's proximity to Galveston Bay also offers opportunities for boating, fishing, and water-related activities.
The community also hosts various music festivals, cultural showcases, parades, and holiday celebrations throughout the year, providing opportunities for community members to come together and celebrate.
Neighbors Emergency Center in Baytown, Texas, is a leading healthcare facility dedicated to providing top-quality emergency medical services to the surrounding community. Situated in Baytown, Neighbors Emergency Center provides patients with access to a state-of-the-art facility, a highly trained staff, and a patient-centric approach to emergency room care. Committed to delivering exceptional care to each member of the community, Neighbors Emergency Center ensures that patients receive prompt and compassionate attention in a comfortable and welcoming environment.
From minor injuries to life-threatening conditions, you can rely on your Neighbors ER to handle a wide range of emergencies.
We are dedicated to making your emergency care accessible and are happy to announce that Neighbors ER Baytown is now helping Altus ER Baytown patients!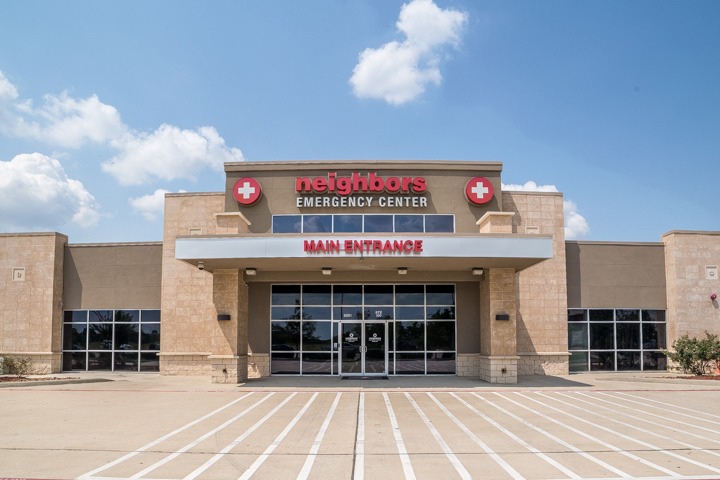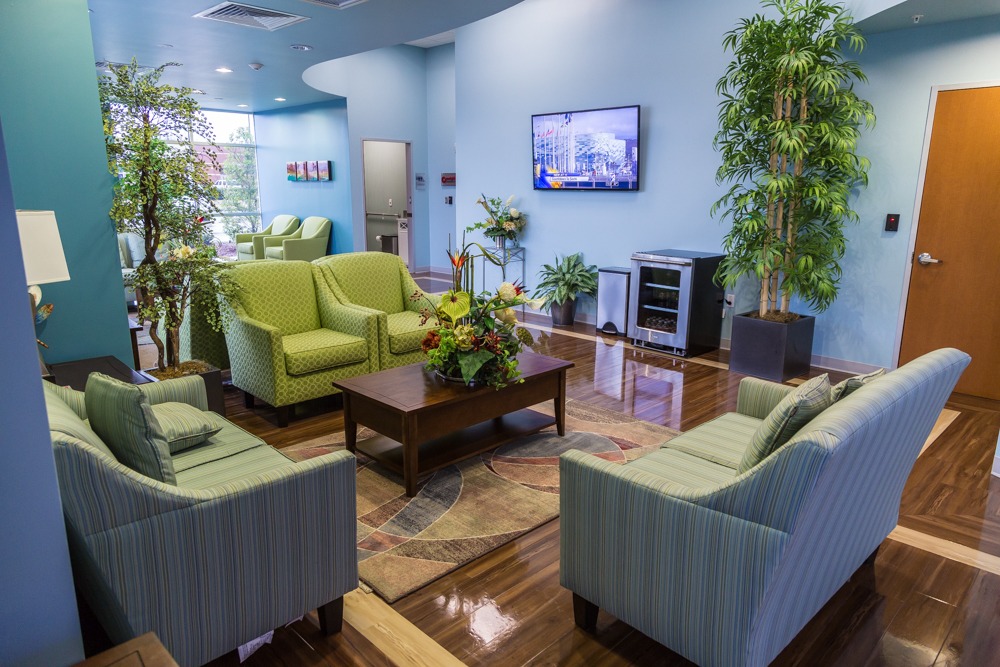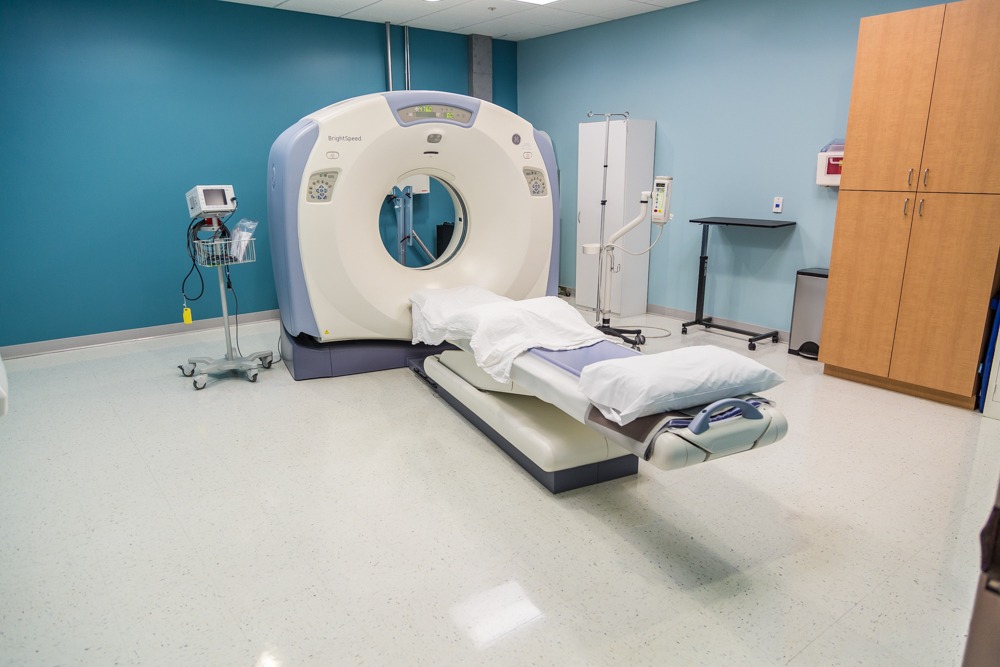 Get a Free Medical Screening from Neighbors ER Baytown!
Reviews
I took my mother in yesterday, and let me tell you, the staff was amazing. Everyone, starting with the receptionist, was extremely nice. Her nurse, Carly, was the absolute best. We left very impressed with the service, and thank God my mother is doing much better. Thank you, Neighbors; we greatly appreciate your service.
Laura L.
Brought my daughter here in the middle of the night, as she woke up with labored breathing. They brought her back before being checked in, got vitals, and a breathing treatment going and made sure she was okay. They brought juice, a teddy bear, and turned on Netflix to calm her down. Great job Brody, Ike, and Dr. Gonzalez.
Cory E.
Brought my one-year-old daughter here at 2 AM, because her fever was at 102. They got us in immediately, and the staff was absolutely wonderful. The room they had us in was even better! Just for kids, she absolutely loved all the murals of Doc McStuffins and being able to watch her favorite shows. Thank you so much!!!
Morgan B.
I carried my wife in for an eye problem. The woman at the front desk was very friendly and said if we needed anything, just let her know. The wife said the doctor was very friendly and helpful. Wait time was very quick. Will be back next time someone in the family is sick.
Lewis L.
Everyone was very professional and kind. The staff treated me like family. I hate that I was so sick to have to go, but I am thankful for the staff going above and beyond for me.
Mary Anne C.